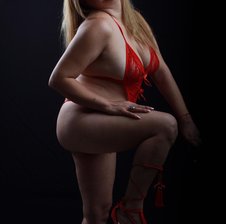 Aleja_Fox
Sekti
Pranešti prisijungus
38, Liūtas, COLOMBIA, Colombia
Paskutinis prisijungimas:
2023-09-25 23:15:22
Duoti arbatpinigių
❤❤✨✨ the best Squirt show foam Latina ❤❤✨✨ #ass #colombiana #bigass #bigboobs#DP #FEET #ASS #White cum # Natural Milf #suck feet #ride cock
Slaptažodžiu apsaugotos nuotraukų galerijos Your hot captain
8

Nuotraukos
8 photos warm me up
10

Nuotraukos
10 photos Hottest
7

Nuotraukos
7 photos Green but mature
11

Nuotraukos
11 photos TIGHTS
6

Nuotraukos
6 photos Are your desires more burning than mine?
12

Nuotraukos
12 photos Lick my pussy very hot
6

Nuotraukos
6 photos I'M YOURS
8

Nuotraukos
8 photos Soo hot
15

Nuotraukos
15 photos The hottest
19

Nuotraukos
19 photos tits
6

Nuotraukos
6 photos
Svarbi
Aleja_Fox
informacija
| | |
| --- | --- |
| Lytis | Moteris |
| Domina | Moterys, Vyrai, Poros, Trans |
| Amžius | 38 |
| Ūgis | 160 cm - 170 cm [5'4" - 5'6"] |
| Svoris | 100 - 120 lbs [45 - 55 kg] |
| Plaukai | Šviesūs |
| Akys | Žalios |
| Kilmė | Lotynų Amerikos |
| Kalbos | Ispanų, Anglų |
| Gimtasis miestas | Colombia |
| Intymi šukuosena | Nuskusta |
| Krūtinės dydis | Didelė |
| Užpakalis | Vidutinis |
Hombres con imaginación y traviesa.
I am a sexy Latina, I really enjoy being in the webcam, chatting and talking with gentlemen who can make me feel special and that my time is worth it.
The best way not to fall into sin, is to fall into it .
I'm a sexy latina, I really enjoy being on the webcam, chatting and speaking with gentleman guys who can make me feel special and that my time here is worth it!!Follow me. Add me to your subscriptions, go to my broadcast and enjoy me.

Sincere compliments, honesty, good male humor make me feel good. I love to be adored and spoiled, I also love guys with sexy arms who can take control of me and make me their plaything. I love to please you and bring you to a very satisfying finish. Love knowing that I turn you on

You just meet someone who loves to play with boys... Just don't tell anyone! Our sweet secret. I'll reveal my erotic secrets to you if you follow me through!

I may seem shy, but what I do in bed is out of the norm. I like to be a depraved bitch, like in real porn movies.

I like meeting new men. I love to seduce. My boobs and ass always go well with cocks. If you're aroused, know I can benefit from it! Just be open-minded because I love erotic experiments!

I am open and love to experiment. One fantasy is not enough. I have my fetishes.
Boring men,and men without imagination, Without fantasies. I don't like rude guys, asking and demanding for free... I really love gentleman.
Rudeness, arrogance, requests without reward.
I'm completely turned off by guys who tell me to do certain things but don't tip or make me feel appreciated. Can't stand cocky, rude people who don't know how to respect others, unless we are playing specific roles.
Maybe you want to know my limits? I don't like it when you're mean. I don't like losing control. I'm an erotic goddess, not your toy right away. So be nice, otherwise you won't impress me.
Ką aš veikiu per internetinę kamerą:
Mėgėjiški Aleja_Fox klipai
fuck my
4:18
Peržiūros

32
PIRKTI 30 žetonų
dance with Me
3:48
Peržiūros

19
PIRKTI 10 žetonų
Naughty girl.
1:24
Peržiūros

22
PIRKTI 10 žetonų
Look at my ass and provocate
9:59
Peržiūros

26
PIRKTI 5 žetonų
Naujausi vaizdai
(20)
Visi
1

Skaityti daugiau
2

Skaityti daugiau
3

Skaityti daugiau
4

Skaityti daugiau
5

Skaityti daugiau
6

Skaityti daugiau